Andrew Clark's Ultimate Camera Settings and Flash Workshop

TOP RATED
6 Have Dabbled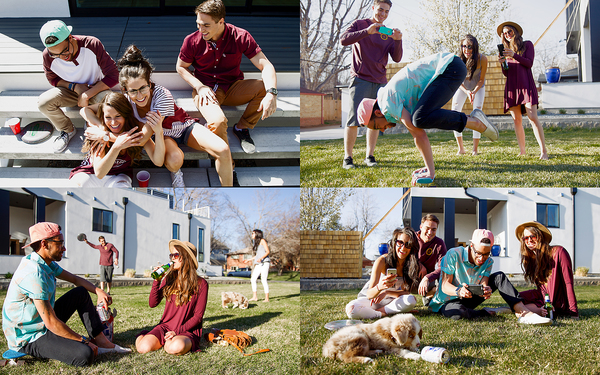 ABOUT THIS EVENT
Event Category
Education
Event Overview
Following the sellout success of his Ultimate Portrait Workshop, Andrew returns with another information-packed, must-see Ultimate Workshop to help amateurs and professionals alike excel at their craft!
Learn everything you will ever need to know about camera settings, how to use your flash and strobes indoors and outside, the hidden secrets of the digital sensor and how to achieve the perfect exposure for incredible pictures every time.
In this hands-on workshop, you will learn how to use your camera on the Manual setting, understand why the perfect exposure matters, and practice how to compensate for different lighting situations wherever and whenever you find them.
There are only limited slots available to give everyone personalized training, so please sign up today to avoid missing this rare in-depth workshop with one of the very best teachers in our community!
Whether you use an iPhone or a professional camera, you are guaranteed to make better pictures with Andrew's unique Ultimate Techniques; you will have a ton of fun learning his cool and simple tricks for superb pictures.
Andrew's workshop helps beginners and veterans alike, so please bring your pro gear or no gear!
Participants will leave with a new professional profile picture made by Andrew (usually $595), plus many of your own great portraits of your friends or family!
Only $60 for the evening (6:30-9:30PM), including light refreshments!
(Please ask about Andrew's three-day international workshops; priced from $2,500/person). www.andrewclarkphotography.com
Minimum age
All ages welcome
What's Provided
You will receive a Workshop Course Guide with topic headings and space for notes.
Cancellation Policy
Location
There are currently no upcoming dates scheduled for this Dabble. Log in to an account message the host or add to your bucket list to be automatically notified when new dates are posted.
MORE ABOUT YOUR HOST
TOP RATED
Andrew Clark has photographed an eclectic group of fascinating personalities worldwide for about 20 years. His clientele includes six billionaire families from the Forbes 400 and many other public figures from Wall Street to Hollywood. Andrew's easy manner and great skill with light and lenses help him produce flawless portraits in seconds; his ability to explain his techniques in a simple, hands-on and practical way make him an undeniable master educator, having lead private and public workshops for hundreds of students over the past 10 years. Andrew's state-of-the-art professional photography studio hosts all types of artists' shows on a regular basis; his passion to nurture and grow artistic talent in all its forms is why he teaches.