I Can't: Prepare for the Death of a Parent

TOP RATED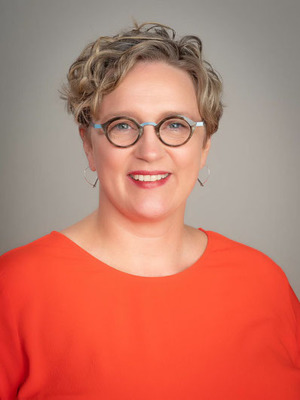 ABOUT THIS EVENT
Event Category
Online Classes
Event Overview
Mac & Cheese Productions℠ is an inclusive, no judgment (of self or others) space, and welcomes all human beings. This is a virtual offering. Times are CDT; convert for your location. You are encouraged to turn on your video to make conversation more conversation'y but being on camera is not required. You should be able to attend live; this is not a replay offering.

-----------------------------------------
If you're aware of mortality in a way you never were before the pandemic, you're not alone. Maybe your parents are starting to look older, or a health scare in your family that's got you 'woke' to the possibility that someone close to you could die. Let's turn that anxiety into action! In I Can't: Prepare for the Death of a Parent, Karen Purze will share lessons learned while helping her parents through separate, concurrent medical crises. By the end of the talk, you'll know what practical steps to take to better prepare for death (and the emergencies that so often precede it.)
I Can't: Prepare for the Death of a Parent is part of Mac & Cheese Productions' I Can't series, where adults state they're unable to do something, they try it/learn about it with a bunch of other adults who also "can't," and everyone proves themselves wrong and not only does the thing, but enjoys it and says, "That wasn't so bad. In fact, kinda fun. Good for me! What's next?!" Past I Can'ts have included yoga, improv, draw, have a dog, side hustle, and buy a home. To see other current offerings, head here.
TO BRING


A device with the most recent Zoom downloaded and the ability to connect to the internet


Note-taking materials


Food/drink for yourself if you'd like


INSTRUCTOR
When Karen's parents both got sick suddenly and simultaneously, she helped them make difficult choices about health, housing, finances, and everything else as they gradually lost their independence.
She often describes the process of navigating all those decisions as "stupidly complicated"...and she started lifeinmotionguide.com with a mission to make it easier for others. Through the site and its related social media properties, she shares practical tips and answers reader questions about emergency and end-of-life planning.
Prior to her work on Life in Motion, she spent many years as a business-focused technology leader known for delivering seemingly "impossible" solutions for global organizations.
Website / Instagram / LinkedIn / Facebook
Minimum age
18 years or older
Cancellation Policy
Location
There are currently no upcoming dates scheduled for this Dabble. Log in to an account message the host or add to your bucket list to be automatically notified when new dates are posted.
MORE ABOUT YOUR HOST

TOP RATED
A TEDx speaker and one of Brazen Careerist' s Top Twenty Young Professionals to Watch, Saya has discovered how to turn her love of creating community, challenging herself and those around her, and enjoying life to its fullest into her "job." Via her company Mac & Cheese Productions℠, she helps others (and herself) live a Life of Yes℠. Saya is from Evanston, went to Boston College, and resides in Chicago.